Resolved!
We apologize to our new potential users, who may have had trouble recently either logging in, or with registering for a new account. This issue has been resolved now, and the registration form simplified. Please try again, and let us know if you have any further issues by either using the Contact US section, or by emailing admin@getesoteric.com.
You can also more easily navigate to the whole groups list from the Groups tab, by clicking on "Click here for access to All Groups!" once signed in after registration.
Once you sign in and click the Groups tab, you will be presented with your list of groups, that you can request access to. If you have an idea for a new group (or forum within a group), please use the contact us section to submit your request.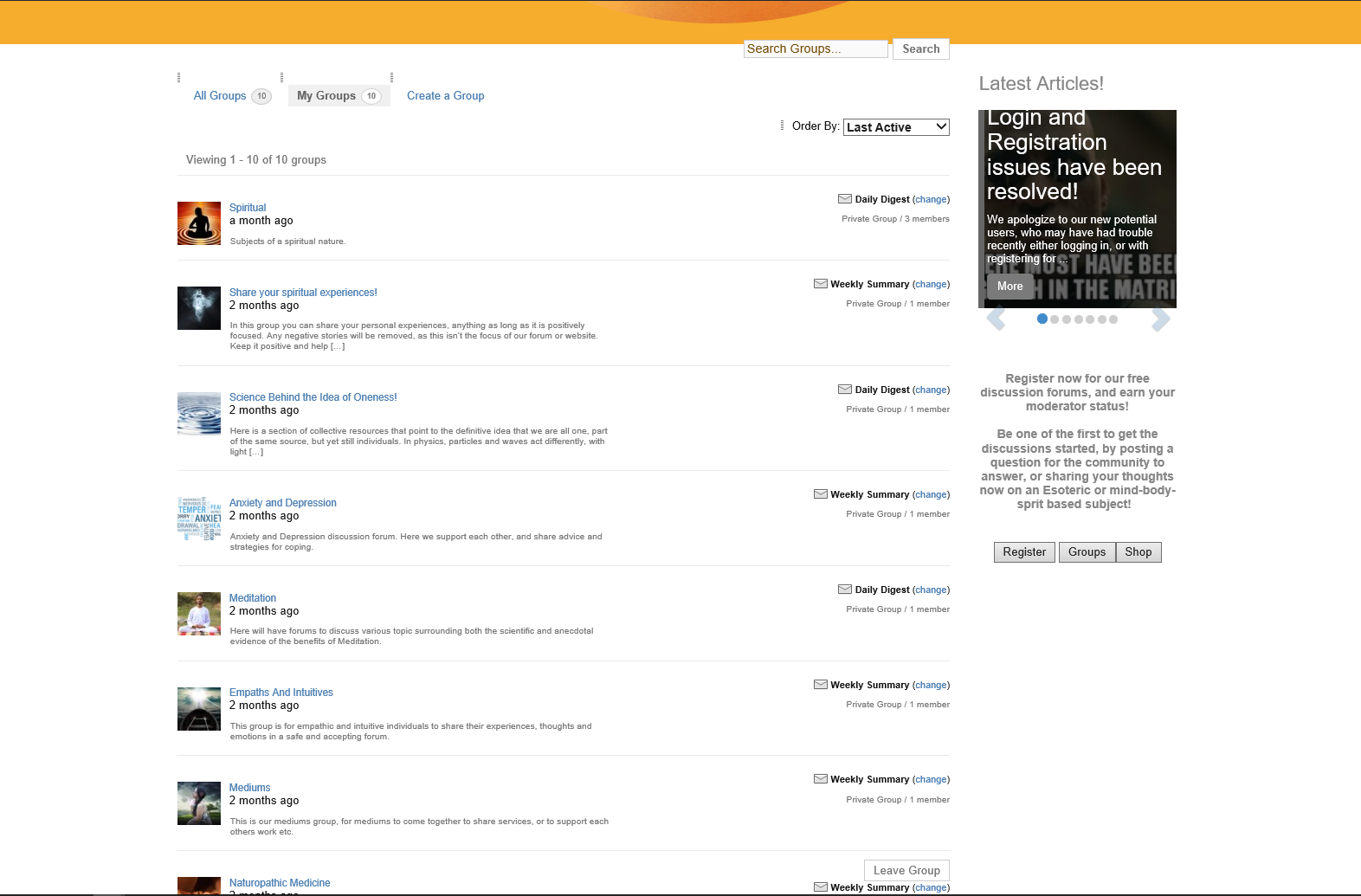 Thank you from our Admin! 😀